Solidification
& Stabilization
Experienced in a wide variety of reagents - including fly ash, cement, cement kiln dust, pozzalime, and product combinations - to achieve acceptable results and meet approved criteria per specifications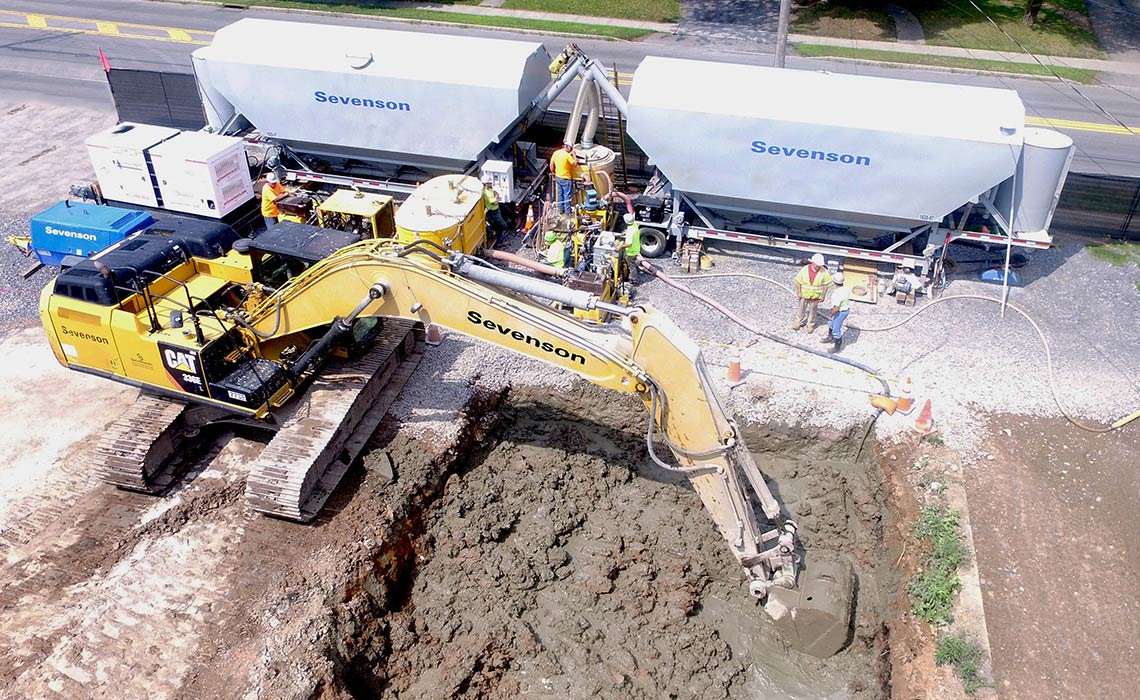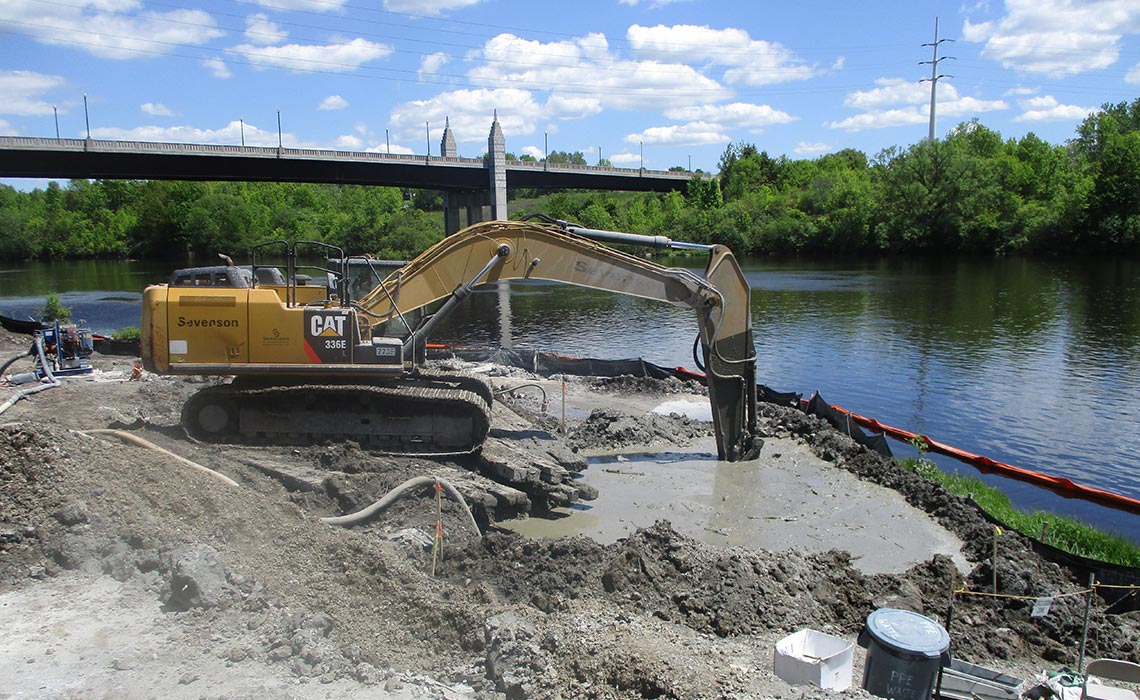 Sevenson is experienced in applying a wide variety of reagents—including fly ash, cement, cement kiln dust, pozzalime, and combinations of products—to achieve effective results that meet treatment criteria. Solidification and stabilization treatments are implemented using both traditional and customized equipment methods. These include excavators, pugmills, and caisson/auger soil mixing units. Sevenson:
Successfully completes projects at RCRA and CERCLA sites
Provides both in-situ and ex-situ techniques
Often incorporates proprietary stabilization process for RCRA metals called MAECTITE™, which meets BDAT standards established by the EPA
Learn more about remedial construction services at Sevenson
Health & Safety is our primary concern at Sevenson
We have successfully developed and implemented site specific health and safety plans since 1979. With a staff that includes 30 full-time Health and Safety Officers that include CHST's and OHST's, our Site Safety and Health Officers average 14 years of service.
Start a conversation about your upcoming project
 (716) 284 - 0431 
Let's Talk