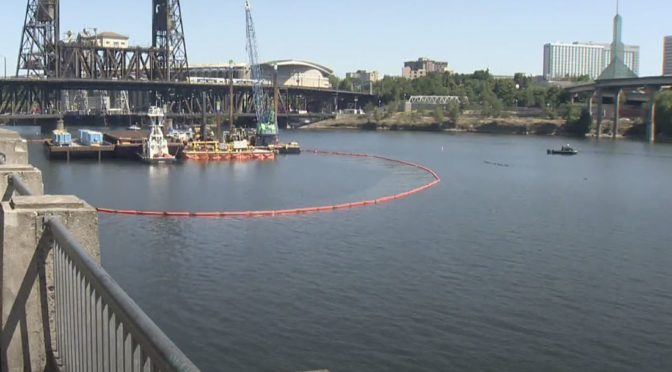 An $8 million cleanup of the Willamette River began in downtown Portland on July 14, 2020.
Read More
Sevenson Environmental Services, Inc. has successfully renewed its Gold Shovel Standard Certification. Gold Shovel Standard Certification is a widely-recognized indication of increased safety awareness and a commitment to continuous damage prevention improvement. Excavators within Gold Shovel Standard rely on Gold Shovel Standard technology to measure safety and efficacy and are able to present hard data […]
Read More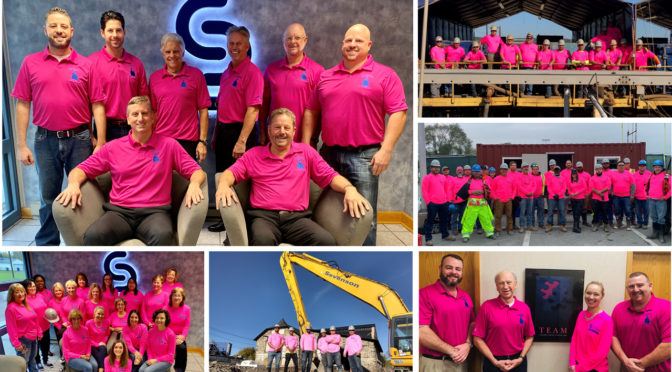 An Article by Kelly Khatib Read full post on News 4 Buffalo NIAGARA FALLS, N.Y. (WIVB)– For the owners and managers at Sevenson Environmental Services, it's all about family. Diane Stein (third row, fifth from left) poses proudly in pink with the ladies of Sevenson Environmental Services. "My grandfather started this business 100 years ago […]
Read More
(July 9, 2019) During its Annual Summit & Expo in Chicago, held from June 4-7, the Western Dredging Association (WEDA) presented the "2019 Environmental Excellence Award for Environmental Dredging" to the Great Lakes Legacy Act team that successfully remediated the wetlands below the former Zephyr Oil Refinery in Michigan. EPA funding for this remediation project […]
Read More
Sevenson was honored by the Western Dredging Association with the 2019 Excellence Award for work completed on the Zephyr Refinery of the Fire Suppression Ditch. This area is located along the North Branch of the Muskegon River within the Muskegon Lake Area of Concern (AOC), Muskegon, Michigan. The 2019 WEDA Environmental Excellence Award for Environmental […]
Read More
In late May, Community Missions presented its annual Public Relations Award to Lewiston resident Angelo Sarkees as part of its annual awards brunch. Sarkees was recognized for his "Deposits for Food" program, for which he collects bottles, cans and scrap metal for redemption, then donates the proceeds to area soup kitchens. At the event, Sarkees […]
Read More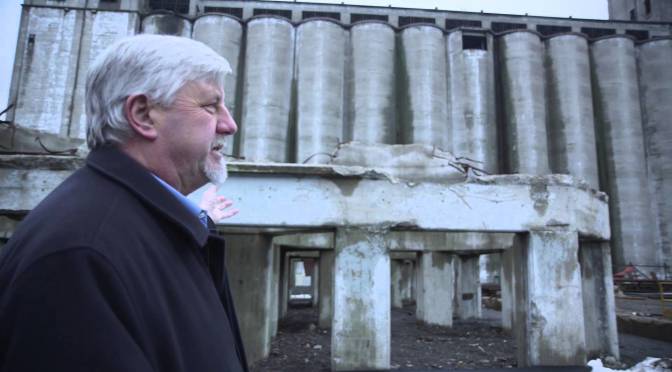 Sevenson played a key role in the clean up of the Buffalo River.
Read More
Syracuse.com – The cleanup of Onondaga Lake has been one of the top environmental stories in Central New York nearly every year for decades — but this year (2014) it was good news that brought the lake to the top of the list. It is our pick for the top environmental story of 2014. Onondaga […]
Read More
Just in time for the holidays, Lewiston resident Angelo Sarkees and his Deposits for Food initiative presented donations totaling $3,000 to Heart, Love & Soul Food Pantry and Community Missions of Niagara Frontier. The donations, presented last week, were the second checks the agencies have received from the program in 2014. Deposits for Food began […]
Read More
Sevenson Environmental Services Inc., of Niagara Falls, has honored four of its tractor-trailer drivers for a combined 1.2 million miles of safe driving. Arthur Carter, Chet Wordon and Paul Kephart, all of Niagara Falls, and Mark Jeffords of Youngstown, received bonus checks from Sevenson President and Chief Executive Officer Alan Elia, for their focus on […]
Read More
Western Dredging Association (WEDA) honored Honeywell and its Onondaga Lake Remediation team for the safety performance of its Onondaga Lake Remediation Project in Syracuse, N.Y. As a team member, Sevenson Environmental Services of Niagara Falls, N.Y., is the Dredging and Capping Contractor. WEDA's Safety Commission award is given to corporations or projects that have been […]
Read More
Laying the foundation for a "blue economy" as an urban waterway is reclaimed By Kevin A. Keenan With the skill of a surgeon, crews are meticulously dredging the Buffalo River, ridding it of decades of contamination, setting the stage for the restoration of habitat for fish and wildlife, improved water quality and enhanced public access. […]
Read More
Sevenson Environmental work crews at the Welsbach & General Gas Mantle Superfund Site in Camden and Gloucester City, N.J., have worked more than one million total safe man hours without a lost time accident in more than nine years of work, dating back to August 2004. "We developed and implemented a Site Safety and Health […]
Read More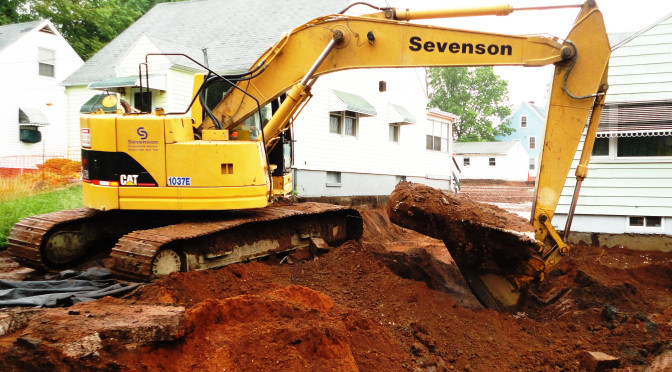 Sevenson Environmental Services of Niagara Falls, N.Y., has completed a lead remediation project to excavate and remove lead and arsenic contaminated soil from the yards of houses and commercial properties in the Newhall Street neighborhood in Hamden, Conn. Sevenson excavated to a depth of four feet, removing over 8,700 truckloads (131,700 cubic yards) of toxic […]
Read More
Faced with a landfill nearing capacity, the Delaware Solid Waste Authority awarded a contract to Sevenson Environmental Services, Inc. of Niagara Falls to construct a mechanically stabilized earth berm that is being recognized for its innovative design. Sevenson was the prime contractor on the Cherry Island Landfill Vertical Expansion Project in Wilmington, Del., one of […]
Read More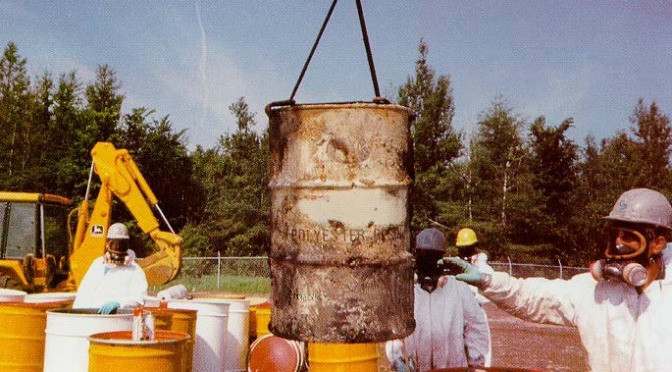 The Engineering News-Record has ranked Sevenson Environmental Services, Inc., forty-second on its list of The Top 200 Environmental Firms. "This high ranking reflects our ongoing commitment to delivering high-quality hazardous material remediation services to our customers," said Michael E. Elia, president and chief executive officer of Sevenson. "Every day, on every job, our employees can […]
Read More
Start a conversation about your upcoming project
 (716) 284 - 0431 
Let's Talk